Reading Time:
4
minutes
.

Midsummer: It's a hundred degrees and I just wanna get home. In early summer, when the last dot of snow disappears from Taos Mountain, I start to fear summer's heat. Now here it is. But, when in doubt, go higher. In Taos, we can and do. In the high mountains, streams rush clear and there's still a bit of snow. Summer's also a great time to revisit old friends and old haunts, so I aim my pickup north to Colorado.
I first stop at Twin Lakes, regaining some long-lost equilibrium as I trudge up Hope Pass. The last time I did this was twenty years ago, when I tried to run the Leadville 100-mile race. I didn't finish but it changed my life. Another man on the trail is here because he owns a mining claim. The gold is negligible, but it gives his Midwestern nieces some high mountain adventures.
Next, I fall into lockstep with two young women, one of whom is running the Leadville 100 herself this year. In a recent fifty-mile bike endurance event, she stopped to help another competitor who was having a heart attack. Then her derailleur broke three times, but she still managed to finish the race. She inspires me to run a local fall trail race once again. Why not?
Later, I talk to a solo young woman doing the "Triple Tiara"—three sections of the Appalachian Trail, Pacific Crest, and Continental Divide trails. Her radiant simple joy (she's a teacher on summer break) lights me up, too. She's unafraid as soon as she gets past her first night out on the trail. But I'm scared. My last attempt on the Colorado Trail was six years ago. I lasted four days. It rained continually. I never slept. I walked 70 miles on bleeding feet, and then hitched a ride back to my car with a guy who I honestly thought was going to kill me.
He didn't. Isn't that why they call it an adventure? When you don't die, and when the heart-stopping beauty leaves you craving more of it even when you're terrified.
So here I am again. Sure enough, I don't sleep all night, but as soon as I've had my morning coffee, I'm more optimistic. The first person I see on the trail is a guy heading cheerfully uphill at a killer pace. He has no legs – just prosthetic blade runners. Inspiration is everywhere.
How do we respond to these gifts?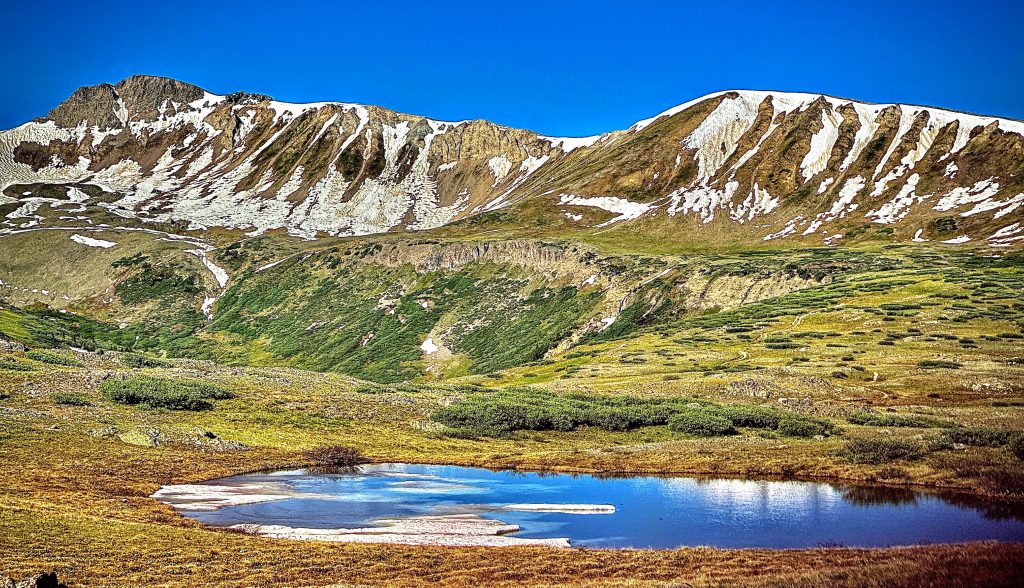 One of many adventures was a women's trek in Nepal. They say you go to Nepal for the mountains (which are beautiful), but you return for the people – who are even more beautiful. I watched a tiny boy carrying a huge load in deep mud, barefoot. He saw how silly we looked being so absurdly careful and couldn't help showing off. Ditching his load, he slid down the mud like an otter, making us laugh at ourselves. In Nepal, I cried a lot from too much joy.
A few days later, my Lakota friend in Grand Junction was someone who also changed my life and the lives of my three young sons at the time. This was back in my birth state of South Dakota where we piled into my VW van to join her at a Sun Dance in Pine Ridge. I always suspected that a tree was never just a tree, but growing up Lutheran, not far from her reservation in Lower Brule, we didn't acknowledge that. Passing the pipe around in the long silky grass both grounded me, and sent my spirit soaring. It may have been a bit much for my three young boys, but it was good for them, too.
All these trips involved suffering: bleeding feet, lost trails, embarrassment, confusion, exhaustion, and fear. But there was so much beauty.
Driving my pickup back to Taos, there's a steady diet of radio news: the NATO meeting in Vilnius, Lithuania, the grinding war in Ukraine. There's flooding in Vermont, the hottest weather ever recorded, melting glaciers. And yet…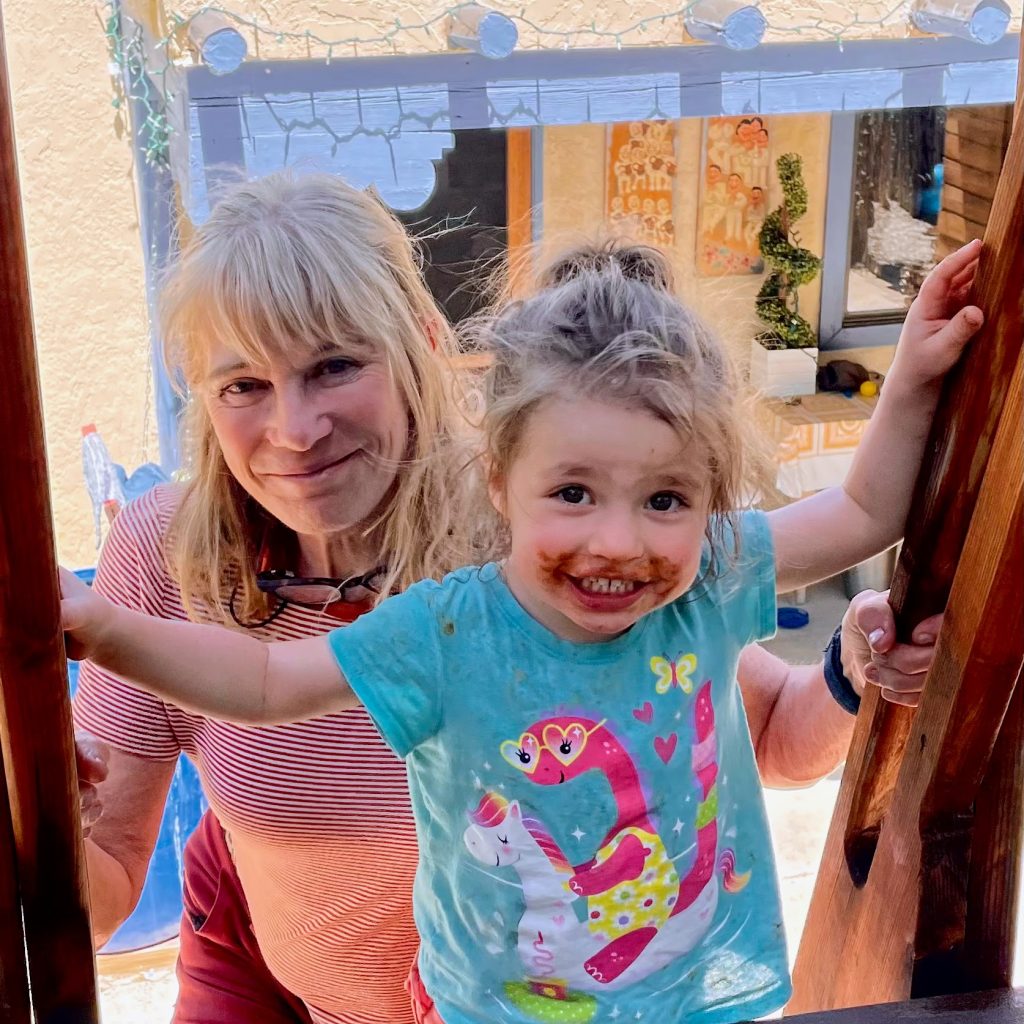 The world keeps on turning. This summer, my little granddaughter runs naked in my front yard, playing in the water, climbing in my treehouse. We still have our adventures.
Today I feel compassion for us all, trying to make peace with the heat and the cold, with change, with each other. We have hope for the future. We hope to raise our kids and grandkids to be part of a saner, more sustainable world. Yet, how? There is always something to celebrate. What do I have to pass on? The stories, the curiosity, the adventure.
So today, here I am, traveling back down that long, hot lucky road to home. I'm remembering, hoping, wondering. I try to see where life's flow has taken me, and where it's going. When should I catch an eddy, when do I keep up? It's the season to see old friends, to reconnect, and it's definitely time to chill.
To everything, there is a season.