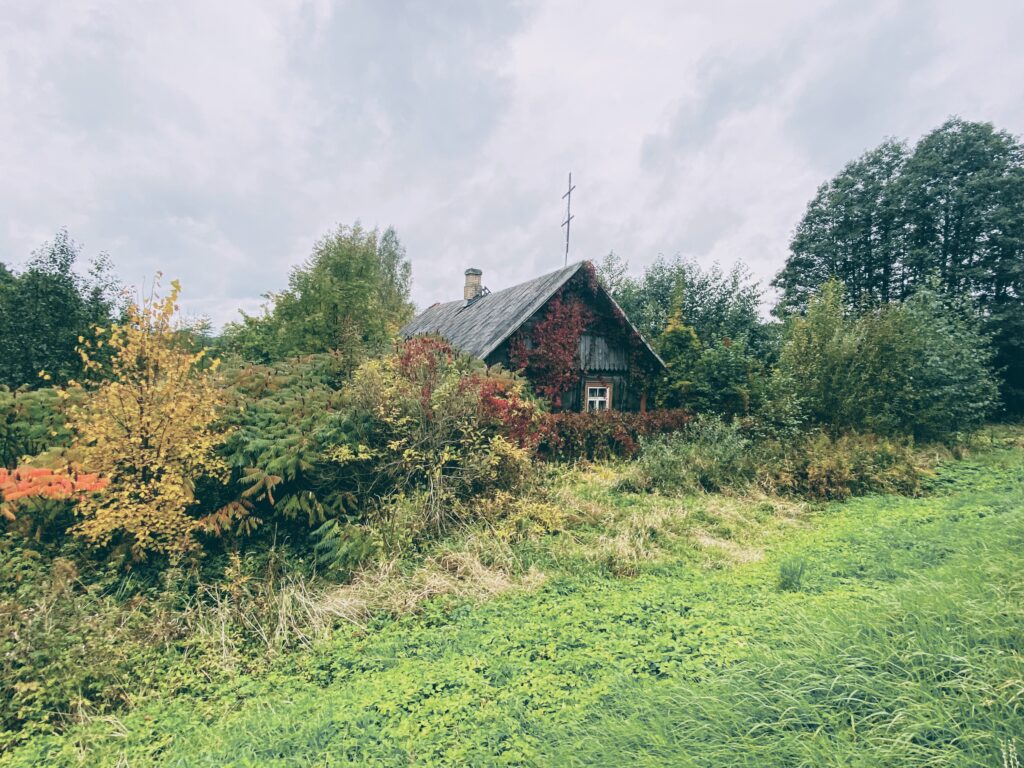 My partner and I are driving north past the flat fields and gold-turning birches of Latvia. He drives because I can't put down my book, Among the Living and the Dead: A Tale of Exile and Homecoming by Inara Verzemnieks. I realize the ancestral farm she is writing about is not far away, in an area called Gulbene, a bit more east toward the Belarus border. I am reading her book to make sense of Latvia, but it has become so much more than that. Now I reread the part about Gulbene, the area her people are from. She describes coming to the place the first time: "gas stations and Swedish supermarket chains, signs ever burning. Next come the old Soviet-era apartment building…. Down in the parking lots, old women pile bones for stray cats."
And I realize that only by reading will I get to the heart of the place, not by driving to a small farm I'll never find anyway…
But I am reading the book now as inspiration and as a kind of blueprint for the ancestral memoir I too am writing. It is complex but basic to write of a place, people, and time that is intertwined and irrevocable, that includes a life map for one's own self. In this, Verzemnieks succeeds on many integrated levels. In this way, her book has become a model of structure and story. It is otherworldly, lyrical writing of personal history that doesn't miss the details of dirt and weeds and the complexities of the human heart.
Verzemnieks grew up in Tacoma, Washington, raised by her Latvian grandmother Livija after the war. Even there, they sprinkled dirt from Latvia over the graves of the dead. Her grandmother's sister Ausma remained behind and joined her mother in exile to Siberia. And when the Soviets collectivized their farm, called Lembi, it took years before they were able to return to Latvia after long exile.  
Latvian history, intrigue, and resilience are woven into the story, as one sister is a refugee with small children escaping war-torn Latvia while the other is sent to Siberia. The plot of the memoir reveals how this came to be, how the family tried to stay connected through decades and distance, and how Verzemnieks returns for five visits to discover their story.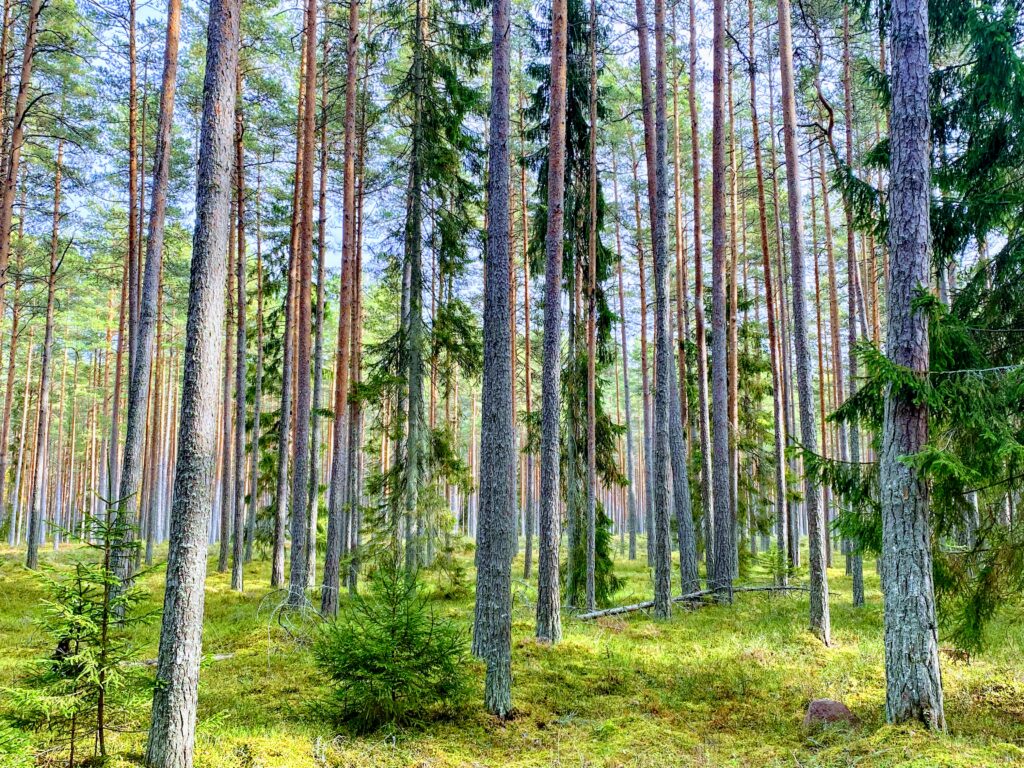 The writing is lyrical, realistic and precise, yet illustrative of Latvian beliefs in the way that the living and dead are intertwined. As we drive, I look about at the nearby forests and wonder about the many paths of war that led both east and west. Borders shifted, and not until 1990 did Latvia (and Lithuania and Estonia) gain independence, after more than a million people joined hands throughout the three countries in a show of unity.
And as I write my own book about my grandmother, whose family homesteaded in Dakota territory, and my people in my own ancestral memoir, I absorb lessons in noticing physical details, in expressing the nuances of emotion, and in carefully drawing characters. Her book reinforces my own decision to write about personal story in the context of global history.
After her first of five trips to Latvia, the writer's husband asks her how she feels.
"Like my DNA is singing,"

she replies.
Latvia, an EU country since 2003, is still losing population "like a clock running backwards," writes Verzemnieks. Her connection to the culture, the place, and the tough history of her family is echoed poetically in her writing.
"At night, in the undark, I follow the smoke to a former cowshed that has been converted into a sauna…. Then, I hit myself with the moistened birch switches until the leaves drift the floor and my skin shines like peeled bark."

Inara Verzemnieks
Ultimately, will the author, after five trips back to her Latvian roots, regain connection with Ausma and her own grandmother through regaining the family farm?
…or perhaps connection comes in other ways.